In Memoriam, Fred Loop
Long Time Advisor to Arch Therapeutics will be missed.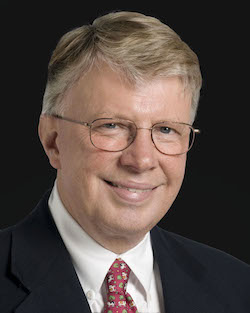 Floyd ("Fred") D. Loop, MD passed away on June 11, 2015 at age 78 of sarcoma. He was a tremendous pioneer, a sage advisor, and a dear friend.
Dr. Loop was a Medical Advisor to Arch Therapeutics since 2008. He led the Cleveland Clinic as chief executive and was chairman of its Board of Governors from 1989 to 2004, overseeing the center's growth in size and reputation that made it a world-renowned medical institution. Prior to this, he served as chairman of the clinic's Department of Thoracic and Cardiovascular Surgery since 1975, five years after joining the Clinic as a cardiac surgeon in 1970. Before ending his surgical career in 1999, he had performed more than 12,000 cardiac surgeries and was the author of 350 papers on all aspects of cardiovascular surgery. He played an important role in the development and refinement of coronary artery bypass graft surgery, improved re-operative techniques, developed innovations in valve repair, and led comprehensive follow-up studies of bypass patients to help establish the world's first computerized registry of cardiac surgery outcome. His book Leadership and Medicine was published in 1989. Under his leadership, Cleveland Clinic was named one of America's best hospitals for more than 10 years in a row by U.S. News & World Report.
As CEO, Loop grew the Clinic to 12 hospitals in Ohio and Florida, 14 family health centers, 2.6 million annual patient visits and $3.5 billion in operating revenue. He launched a philanthropic campaign that enabled construction of the Lerner Research Institute, Cole Eye Institute, Tausing Cancer Center, and the Lerner College of Medicine of Case Western Reserve University. Other facilities founded under his leadership include Cleveland Clinic Innovations and Cleveland Clinic Sports Health. Over three decades as an active surgeon, he was named an honorary member of numerous medical organizations. He served as president of the American Association for Thoracic Surgery in 1997-98.
Dr. Loop earned his BS degree at Purdue University, earned his MD degree at George Washington University, and completed his surgical residency at GWU and with the U.S. Air Force at Andrews AFB.